About
Do we really get any closer to what we want?
Hmm well I'm not really sure how to summarize myself here but I'll give it a shot.
I suppose I'd like to think of myself as a creative person. Making music, writing, and other forms of artistic expression are deeply rooted in who I am down to my core.
I feel like an old soul. I'm always looking for deeper meaning in things. The superficial world just doesn't feel appealing to me. I'm always searching for genuine connections with people and the world and I enjoy meaningful, authentic experiences.
My biggest goal in life is to do better and be better. I guess what that means is that I've made more mistakes than I can count and my hope is to continually strive to be a better person and walk in love. I hope that I can make a positive difference in the world. I hope I can help people in some way.
I'm a relatively passive person most of the time, but this is largely due to my desire for peace and tranquility. I do my best to walk in love in everything that I do but I'm far from perfect.
I'm an ambitious person and I work hard to reach my goals. I take initiative and I need to feel a sense of productivity or accomplishment in my life to be fulfilled. That's probably why I usually have some project on the go in one form or another.
Anyways, I don't want to ramble on about myself for too long. You can get to know me better through my blog entries, music, and videos. Follow me on social or give me a shout if you want to say hello!
I've been writing and playing music since I was about 12. I started off learning the drums and then eventually gravitated towards the guitar as my focus shifted more to songwriting. Over the years I've picked up the bass guitar and piano. There's still plenty of instruments I'd still like to learn.
I've recorded and released music all throughout different times of my life. You can check out my demo from my emo band in high school all the way to electronic tracks I've published on SoundCloud. I write and play in different styles depending on which instrument I'm composing on.
When I'm in singer/songwriter mode with my acoustic guitar, my sound usually ends up being some acoustic alternative thing, possibly comparable to the style of Matthew Good (who also happens to be one of my favourite artists of all time).
When I'm making electronic music, it's usually a lot more ambient. A lot of it is slower chill-out vibes while some of it maybe falls closer to progressive house or something.
One day, I'd love to be able to make a living off music. One can dream.
I've always been passionate about writing and it's something that has always seemed to come naturally to me. It's probably the medium through which I can express myself most clearly.
Writing songs is just one of several areas I apply my passion for writing. I've written numerous articles and publications in print and online. in 2011 I published a memoir about my life up until that point. While I'm not super proud of the work anymore because of how much I've grown since then, it is cool to be able to call myself a "published author" lol.
I also do a lot of writing for work so I'm often commissioned to write about a particular subject. While I'm good at it, I'm most passionate about writing from the heart on topics I feel strongly about.
My blog was originally on Xanga back in the day but I was able to move everything over here before they shut down for good. Started my Xanga blog originally back in high school so there's close to two decades worth of writing stored on this site, which seems insane to me haha!
Anyways you can learn more about the writing I do on the writing page or just select the button below.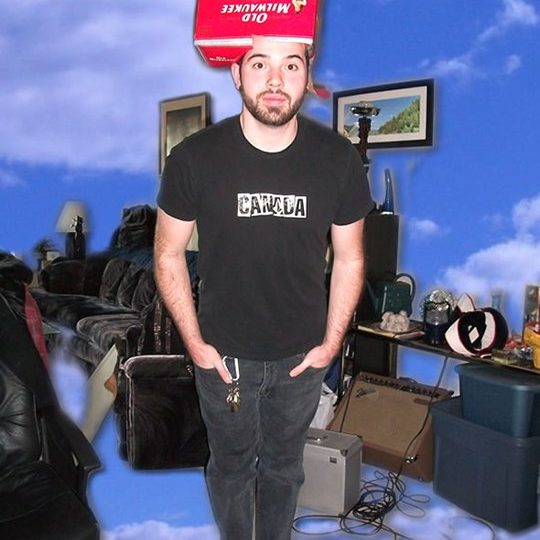 If you don't know this about me yet, you will before long but to be honest, I'm a pretty weird guy. Maybe it's the abstract artist in me or maybe it's my absurd sense of humor. Whatever the reason, I can seem a little strange.
People don't always relate or align with my sense of humor but whatever, haters gonna hate. Potateos gonna potate. I got a lot of weird random videos on YouTube. It's just me having fun so don't take anything too seriously.
Aside from that I use videos to also showcase my music and for other miscellaneous projects. I don't really have the best gear so my camera quality isn't amazing. One day though, I hope I can invest in some higher end gear and take my videos to the next level.
Right now, most of my video content is on YouTube and I'm just getting into making videos on social platforms like TikTok. Frankly I just never really have the time to create much these days because I'm stuck working the daily grind. In a perfect world, I'd be putting out video content all the time.